Resume Writing Workshop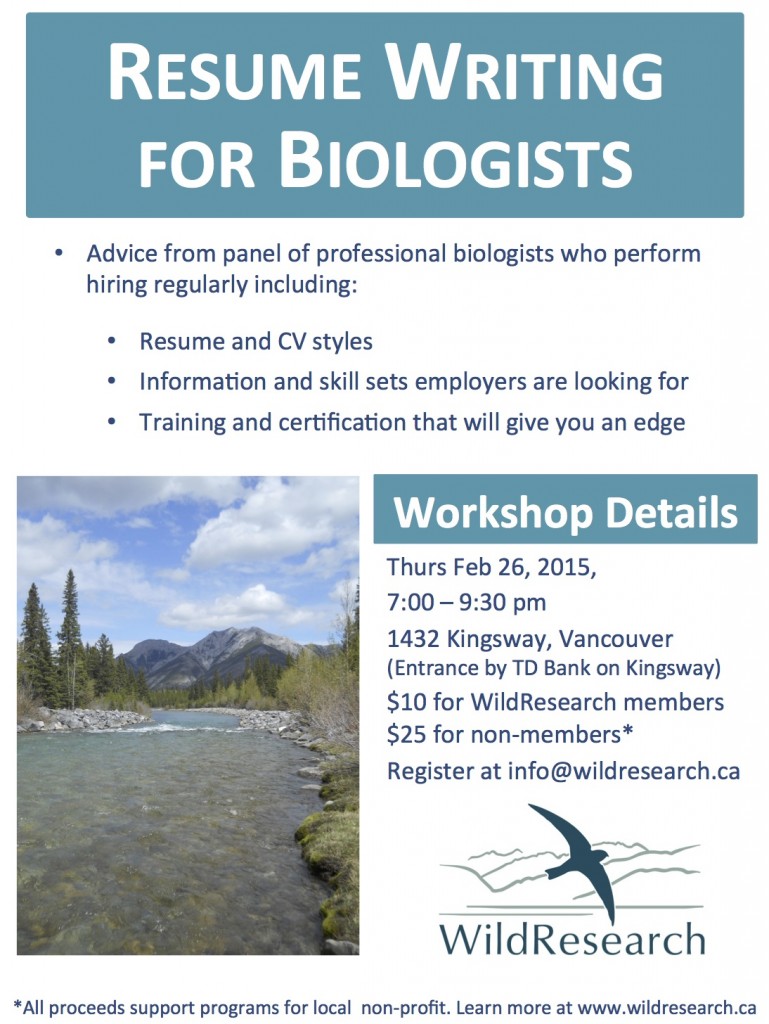 Are you a biologist seeking employment?
Need help improving your resume?
WildResearch has a solution! Following the success of our 2013, "Resume Writing Workshop for Biologists" we will be hosting another workshop of this kind on February 26 2015. The workshop will give insights and advice from four professional biologists from the federal government (Environment Canada), non-profit (Ducks Unlimited), and private sector (SNC-Lavalin and ERM Rescan) on:
the top "Do's and Don'ts" of resume writing;
insights into the skills, training/certifications, and qualifications employers look for when hiring for their sector/organization; and
critiquing resumes provided in advance by workshop participants to provide constructive feedback on their resumes.

Space is still available for this event. Sign-up today by emailing info@wildresearch.ca, and by paying the registration feel online at the below link. Don't miss out on a great opportunity to network with professional biologists and to improve your employment potential.