Fish Identification Workshop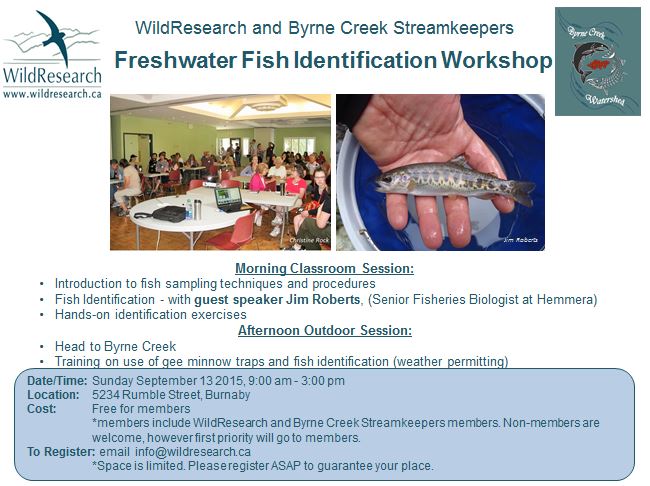 WildResearch and Byrne Creek Streamkeepers are pleased to co-host a Freshwater Fish Identification Workshop for their members on September 13, 2015.
This workshop geared toward young biologists and groups that sample fish for scientific purposes. The workshop includes a morning classroom session with guest speaker, Jim Roberts (Senior Fisheries Biologist at Hemmera), and will cover common fish sampling techniques and procedures, and the identification of fish species commonly found in the lower mainland. In the afternoon, we will head to Byrne Creek Park for a hands-on training session outdoors (weather permitting).
Register today at info@wildresearch.ca. Space is limited and priority will be given to members of WildResearch and Byrne Creek Streamkeepers.
Not a member yet, but interested in participating in the workshop? Please learn more about the many benefits of becoming a WildResearch member: http://wildresearch.ca/get-involved/become-a-member