What We've Learned
Sign up for the bi-monthly Nightjar News to stay up to date on the WildResearch Nightjar Survey and nightjar conservation in North America! Click here to sign up.
Check out our Annual Reports here to learn more about what we've learned.
2015
The 2015 Nightjar Survey Report is available here, and contains details on program progress including a new record for number of surveys completed!
In 2015, several keen citizen scientists surveyed their routes twice so that we could determine whether a second survey would yield more nightjar detections.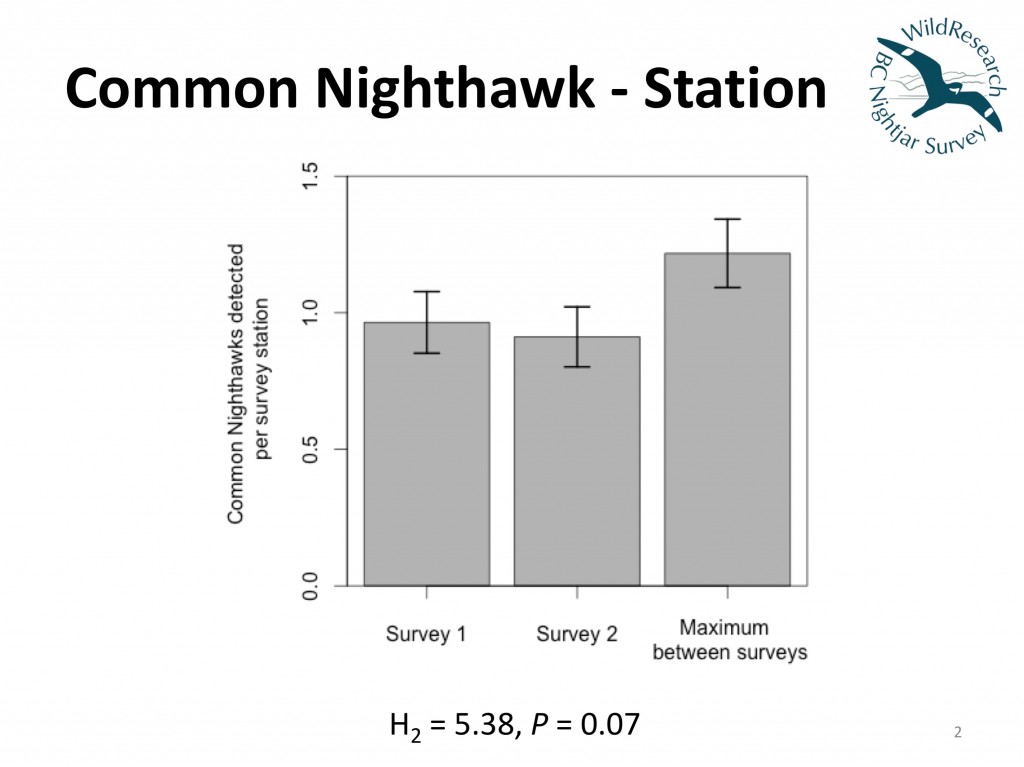 2014
Thanks to all of our dedicated 2014 volunteers, we have much to report from this year's surveys. Check out the 2014 Nightjar Survey Annual Report here.
Here's a some of what we learned about nightjar detectability in 2014:
More Common Nighthawks were detected during surveys that started at 30 minutes before sunset that surveys that started 30 minutes after sunset. Vice versa for Common Poorwills.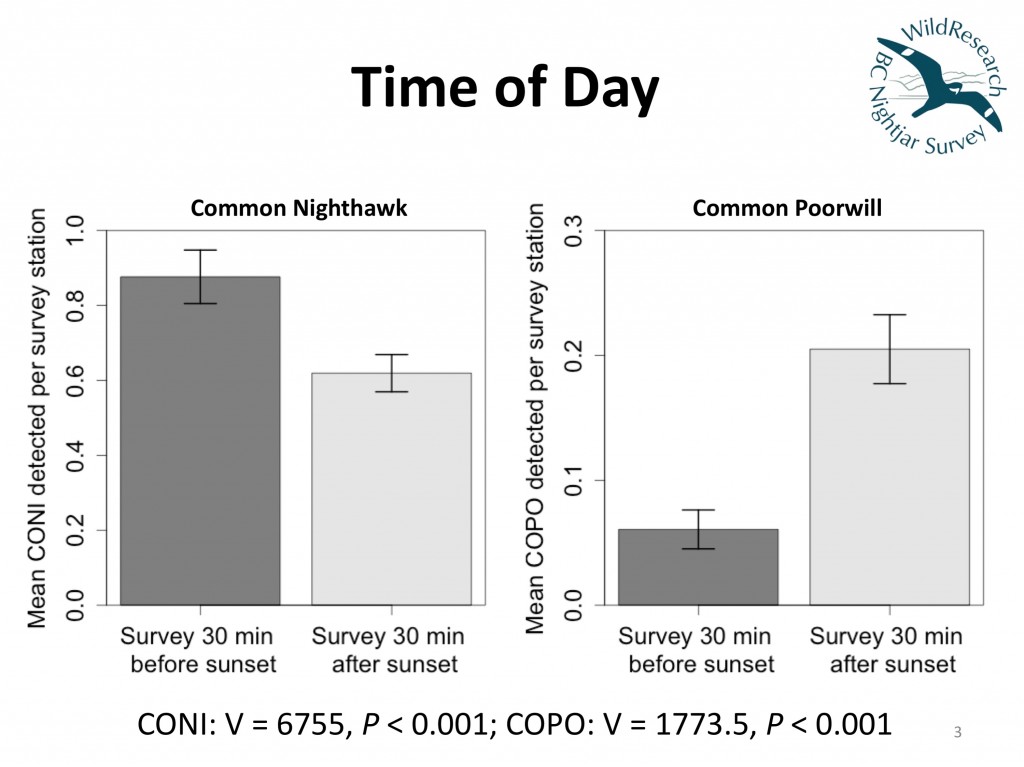 More Common Poorwills were detected if the moon is visible, than when hidden. Moon visibility did not impact the number of Common Nighthawks detected.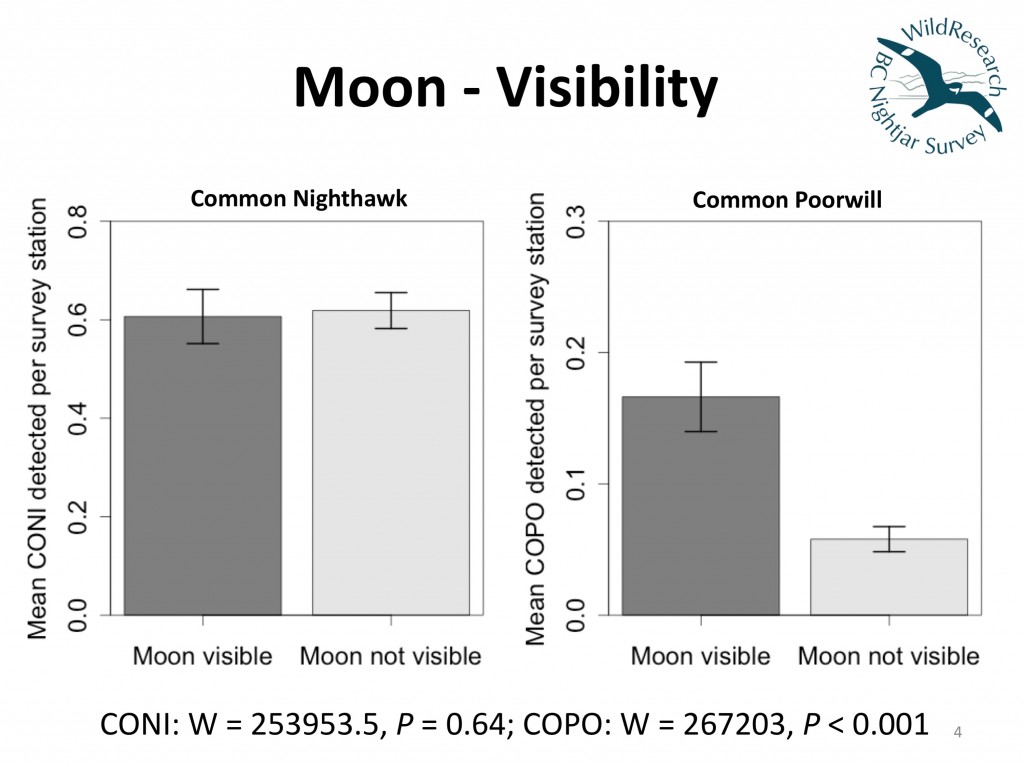 More Common Poorwills were also detected within one week of the full moon than when the moon was less full. Moon phase did not impact the number of Common Nighthawks detected.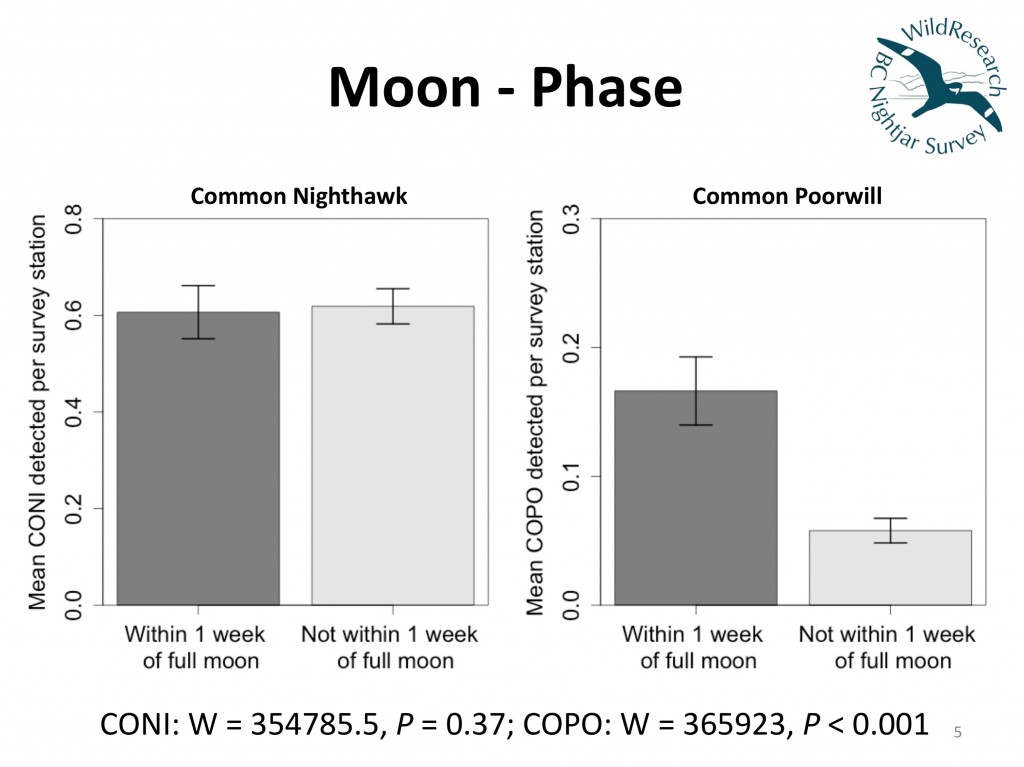 The number of Common Poorwills detected did not differ between passive listening and call playback surveys.
2010 – 2013
The first three years of the BC Nightjar survey were conducted exclusively in the Okanagan region southcentral BC to try and target an area where both species are abundant. Here's a bit of what we've learned about nightjar distribution in the Okanagan so far:
1. Common Nighthawk (CONI)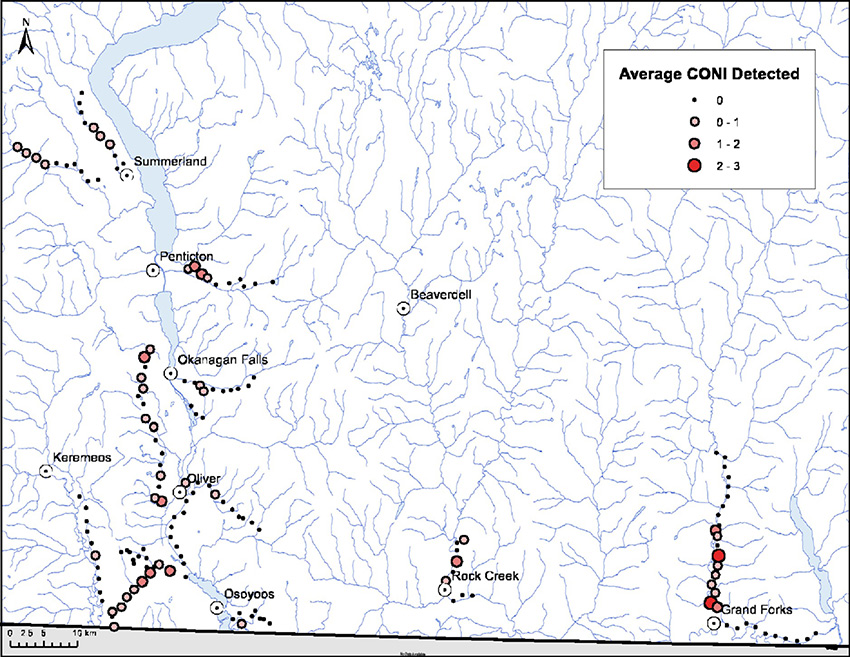 Common Nighthawks appear to be evenly scattered across the southern Okanagan
---
2. Common Poorwill (COPO)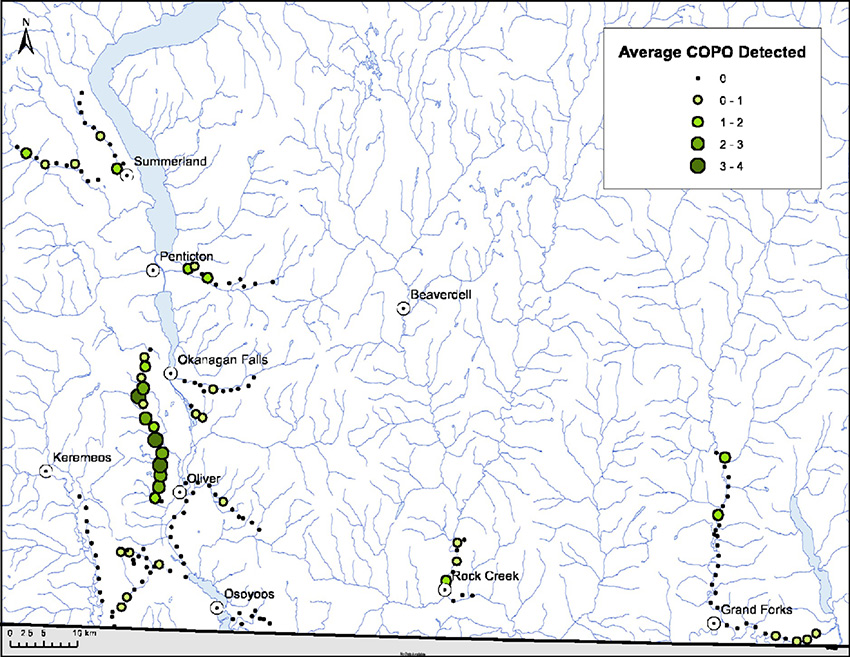 Common Poorwills are particularly concentrated around the White Lake area in the southern Okanagan
Want to do your own analyses? Access the WildResearch Nightjar Survey dataset through the NatureCounts data portal here.