Volunteer
Interested in surveying for nightjars? Visit our NEW Nightjar Atlas at www.nightjar.ca to check available routes and sign-up to survey.
Zoom in on the Nightjar Atlas map to view the available survey routes in your area. Most routes follow established Breeding Bird Survey routes.
Hover your mouse over the available route you'd like to adopt.
Create an account on the WildResearch Nightjar Atlas to sign up for your route.
Download your route map and station locations from the atlas under the "Manage My Routes" section.
Download and review the survey protocol.
Fill out the Nightjar Survey waiver form or become an annual WildResearch Member.
Survey your route using the Nightjar Survey datasheets.
Enter your data on the WildResearch Nightjar Atlas using your account.
---
Have questions? Contact your Regional Coordinator!
---
Signing up for a Nightjar Survey route will require two to three hours of surveying and one hour of data entry:
Each route is a series of 12 road-side stops (some routes have 10 stops)
Each route needs to be surveyed once per year between June 15 and July 15

June 15 – June 25, 2019 is recommended in areas that may have Common Pooorwill or Eastern Whip-poor-will (within one week of the full moon)

Surveys start at 30 minutes before sunset
At each station, you will listen quietly for nightjars for six minutes
Anyone with a vehicle and good hearing is capable of conducting a Nightjar Survey!
We request all volunteers sign ourvolunteer waiver form and adhere to our roadside safety protocols.
---
Volunteering to survey a Nightjar Route gives you the opportunity to:
Learn how to conduct nocturnal road-side surveys
Learn how to identify the species of nightjar that could be in your zone
Receive a bi-monthly newsletter with Nightjar Survey progress updates
Receive an Annual Report about the results of the Nightjar Survey
Contribute to the conservation of unique species!
---
The Nightjar Survey is conducted solely with the help of volunteers like yourself! WildResearch is always looking for more volunteers to survey for Common Nighthawks, Common Poorwills, and Eastern Whip-poor-wills.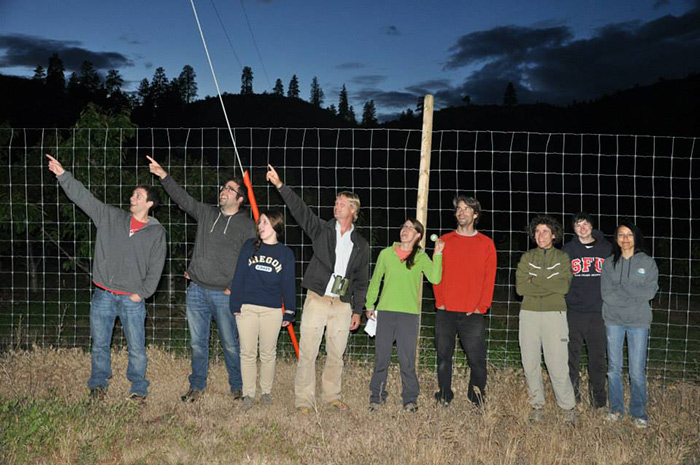 Volunteers learn about surveying for nightjars during our 2nd Annual Orientation Session
For more information about the Nightjar Survey, visit our Information for Surveyors page or email us at nightjars@wildresearch.ca.